University of Passau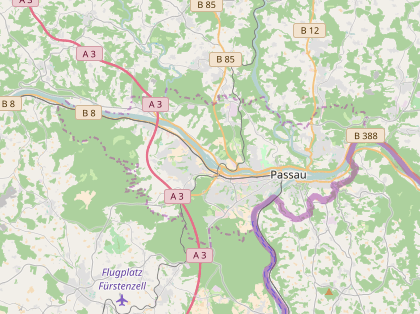 Display bigger map
© OpenStreetMap.
Passau is a city located in Lower Bavaria, Germany next to the border to Austria at the meeting point of the rivers Danube, Inn and Ilz.
The University of Passau has around 12,000 students and doctoral researchers. The Faculty of Computer Science and Mathematics has 18 professors and encompasses 4 institutes with focuses ranging from theoretical computer science and software engineering to information systems, IT Security and technical applications of computer science (computer engineering).
The summer school is co-organized by the Chair of Computer Networks and Computer Communications led by Professor Hermann de Meer. The chair's research focuses (amongst others) on the topics of energy efficient systems and communication systems.